My Personal Page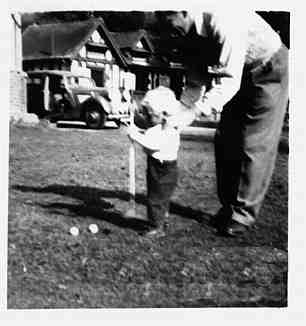 Started Golf at a very early age, please click on picture for Me now!
A Bit About Me

Born 1952 in Quebec City, June 13 11:40am (Gemini, year of the dragon if you are interested) moved to England before I had a chance to learn French, come to think of it I am equally bad in ancient Greek and barely hanging in there with English. I am of Scottish, Irish ... Czech origin. Spent some time (almost prison) in a English boarding school. I was born an army brat and have not stopped traveling since. Most of my high school was spent in Ottawa. During my University of Waterloo education I spent my work terms up in the arctic a beautiful haunting land. Afterwards I spent much of my adult life designing Geophysical and other high tech equipment requiring extensive travel to far away exotic places. I am the mad science inventor type, very nonlinear thinker with a good deal of curiosity and creativity I usually get along with artistic creative type people. I have a warped somewhat dry sense of humor it must be my British schooling. I love downtown life, country life has its charms, but I can't stand the burbs. Physically in good shape but still working, 6'1", 205lbs, blue eyes.
In late 2004 I returned to Toronto to open up another Biotech company. This time no *&%$#@ venture capitalist money so I may have to starve for a while.
2002 to mid 2004 I was living and working in Vermont.
2001 I worked at a incubator company in Detroit until 911 made it impossible
Prior 2000:
For 7 years I built with my business partner a successful medical imaging company it now has over 50 people. Our first product was going through FDA clinical trials what bureaucratic nightmare! Unfortunately due to what I can only be called gross @###%$ @#$%&%$# by our venture capital partners as of 2002 the company has been shelfed all that good technology going to waste. In early 2000 they fired the president (my friend and business partner) because he had Cancer. Sadly he died some months later. In May of 2000 I left the company to refocus, do some traveling and now that I have my race license I wanted to do some regional racing before I go back to work on a new technical enterprise.

I have spent the month of June on the big island of Hawaii. A wonderful mythical land and oceans. In the oceans I swam with dolphins, saw a train of sea turtles floating in holding pattern waiting for the tide to allow them to get into deeper water, snorkeled with manta rays. On land a bounty of exotic flowers and fruits . Owls, tropical birds, deep lush valleys with wild horses, Texas size ranch in rolling grass lands, green, black and white beach, lava flowing beneath my feet, moon size craters, deserts .... (full story to come!)

Get the First Installment and Pictures here!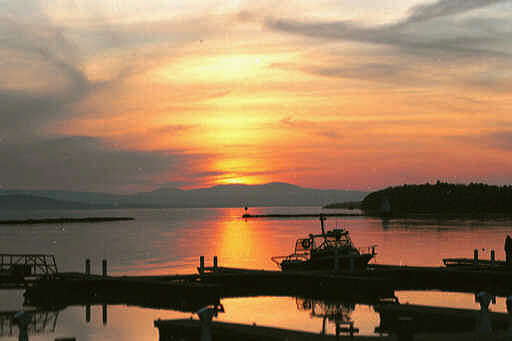 ---